The Journey 2050 program provides youth with a unique opportunity to address the global challenge of "How will we sustainably feed nearly 10 billion people by the year 2050?"

Journey 2050 is a FREE, science and social-based program, developed to complement curriculum. With flexible program delivery, teaching and learning can be done in any setting. All lessons have alignment to core subject areas and national and local standards. This unique and engaging program is ideal to incorporate into Grades 7-12 classrooms.
Using an inquiry-based approach, the Journey 2050 virtual simulation game encourages students to make decisions and adjust them as they see their impact on society, the environment, and the economy at a local and global scale. Students hear from farmers across the globe, learning about their experiences, and become more aware of the impact agriculture has on us as a society. As students interact with three different farm families in the virtual simulation game, they learn the role of best management practices in sustainably feeding the world, how to reduce environmental impacts, and improve social performance through greater access to education, medical care, and community infrastructure.
The entire Journey 2050 program can be completed in 7 hours, or individual lessons can be selected to meet the educational and timeframe needs of the educator. The game portion of the program is easily accessible through a free app available on the App Store, Google Play, or Windows Store, or by playing through a web browser.


Curious how this program aligns with the subject you teach? Explore our Standards Database.


Which of the seven lessons fit best with your subject area? Check out our Educator Framework resource to help guide your selection.


Want to access the curriculum? Create your free Journey 2050 account.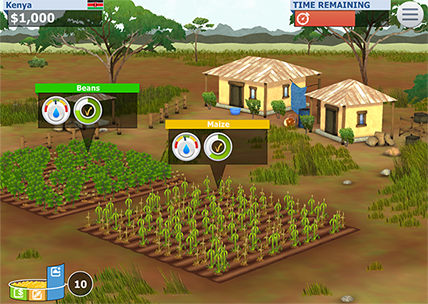 Create your free Journey 2050 account to get started! Access the complete curriculum, educational resources and student progress reports as they play the game.
Learn more about the Journey 2050 lessons with the program overview that also includes information about new updates on the horizon for the program.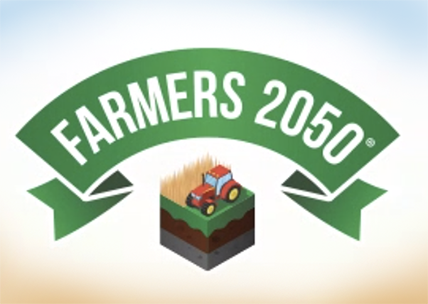 Completed Journey 2050, and your students want to keep farming? Have them download Farmers 2050!
Continue to learn about sustainable agriculture while farming from the palm of your hand! This free, realistic farm game is a great "bell-ringer" or break activity, even a fun homework assignment. It's available as a free download on the App Store or Google Play Store with no in-app purchases or fees.
Enter to Win Donation Credit!
Complete the follow-up survey after using the program to be entered into a biannual draw for a $100 donation credit! Donate the credit as a class to a not-for profit organization contributing to agriculture sustainability! Draws will take place on approximately November 1 and April 1 each year. Ten winning teachers from each program option (30 teachers total) will be selected to win on each draw date! Teachers must include their name and email on the survey to be eligible for the draw. All winning teachers will be notified by the Program Coordinator.
| Access Date | Quiz Result | Score | Actions |
| --- | --- | --- | --- |