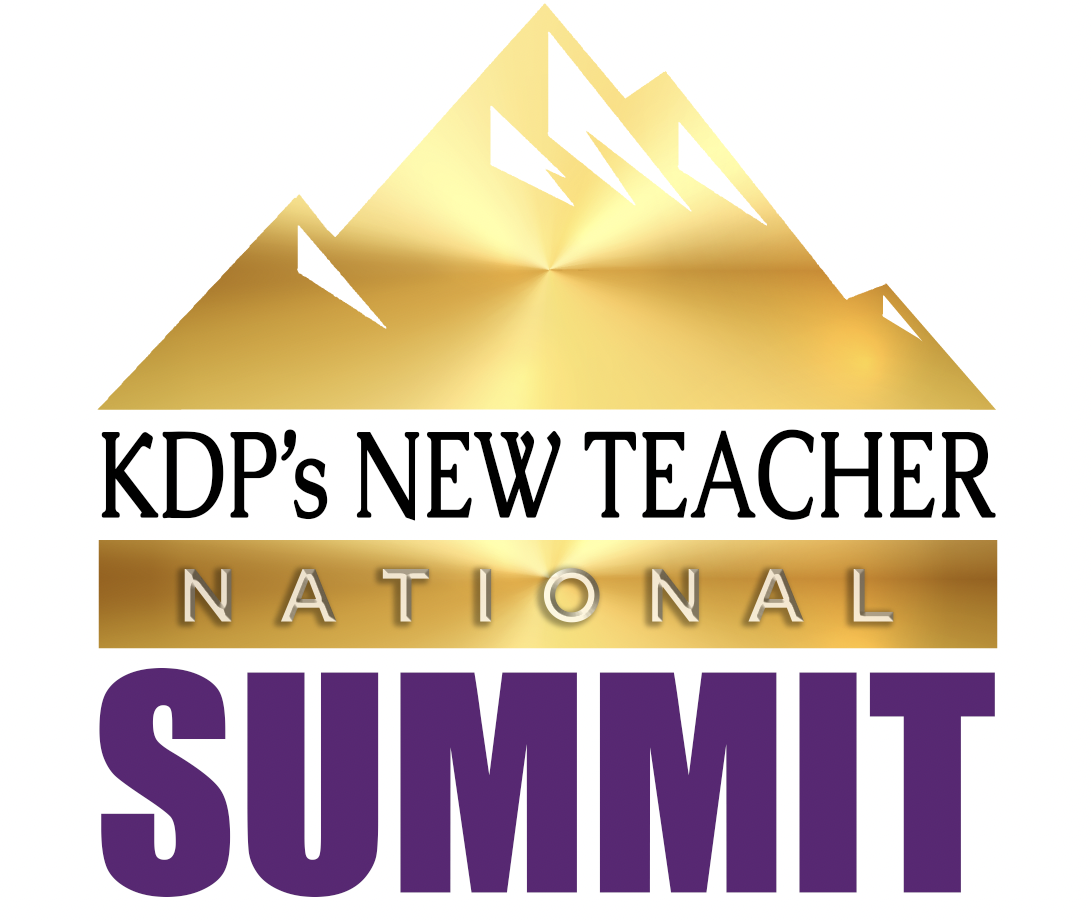 The New Teacher National Summit is KDP's first virtual event dedicated to new teachers, and one that we could not be more thrilled to share with you! Join us for a half-day of learning, networking, and preparing for the upcoming school year. We will focus on issues that are relevant to new teachers, as we share a variety of speakers on topics such as classroom management, fostering positive relationships with parents, and teacher mental health, among others. Please join us for a day of learning, laughing, and networking!
Tuesday, July 12, 2022
11:00 a.m.–2:30 p.m. (EDT)
$9 KDP Members | $19 Nonmembers
A Special Thank You to Our Event Sponsors
Tue, Jul 12 at 11:00 am EDT
Welcome and Keynote
Watch Session
Overview
---
Let's get started with some words of inspiration and getting to know one another.
What Every New Teacher Needs to Know
Featuring Kim Strobel, Happiness Coach, International Motivational Speaker
Tue, Jul 12 at 12:00 pm EDT
Classroom Management Panel
Watch Session
Overview
---
Panel: Facilitated by Dr. Jeremy Coleman and supported by Danny Duran
The importance of procedures
How to establish healthy boundaries at each specialty level
How to handle discipline when admin involvement is required
Tue, Jul 12 at 12:30 pm EDT
What Teacher School Didn't Teach You
Watch Session
Overview
---
Featuring Andrea Michelle
Beyond the lesson planning and pedagogy: what you need to know
How to survive the demands of the first year
Learning to manage time as a new teacher
Tue, Jul 12 at 1:00 pm EDT
Relationships With Grownups at Home
Watch Session
Overview
---
Featuring Dr. Clotile S. Galbraith
Establishing good relationships with families
How to communicate when parents are already angry
When to involve administration
Tue, Jul 12 at 1:30 pm EDT
Relationships With Colleagues
Watch Session
Overview
---
Featuring Carrie Rosebrock
What to do if you experience conflict with a colleague
How to stay true to yourself when you're hearing advice from all around you
Challenges with veteran teachers
Tue, Jul 12 at 2:00 pm EDT
Closing Thoughts
Hear final reflections of the day's insights.
| Access Date | Quiz Result | Score | Actions |
| --- | --- | --- | --- |